Welcome to the 3rd International Workshop on the Social Web for Environmental and Ecological Monitoring (SWEEM 2018)
The exponential growth of the popularity of social media has provided not only novel techniques for public communication and engagement, but has also generated unprecedented volumes of publicly-available, user-generated social media content. These trends open new opportunities for ecological and environmental applications, both in terms of alternative data sources and novel approaches for interacting with the public.
The goal of the workshop is to bring together a combination of academic and industrial participants to discuss ideas, challenges, and solutions at the intersection of Social Media and Environmental/Ecological Science.
Check out the call for papers!
 
Keynotes
Gretchen Lebuhn (University of California, Santa Barbara)
https://faculty.sfsu.edu/~lebuhn/
The Great Sunflower Project

Gerald Friedland (Lawrence Livermore National Labs and University of California, Berkeley)
https://www.ucmerced.edu/content/shawn-newsam
Field Studies with Multimedia Big Data
Shawn Newsam (University of California, Merced)
https://www1.icsi.berkeley.edu/~fractor/homepage/Welcome.html
Citizen science for bird species identification and biodiversity mapping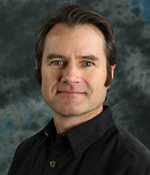 Yu-Ru Lin (University of Pittsburgh)
http://www.yurulin.com/
Event Analytics for Strengthening Community Resilience in a Cyber-Physical Society
There has been an increasing number of large-scale crises, including natural disasters or armed attacks, that have posed enormous and ongoing threats to communities and society at large. During mass emergencies, victims, responders, and volunteers increasingly use social media and mobile devices to provide timely situational information, from reporting damages, requesting and coordinating help, to expressing social needs and support. There is a growing need for developing new understanding and techniques that help analyze the vast volumes of social data. In this talk, I will discuss how social data and machine learning techniques together allow better preparation for emergency events and offer insights into the immediate and longer-term impact of disasters. These results offer practical implications for how to strengthen community resilience in a cyber-physical society.